Can I Cancel My NURSING.com Subscription Anytime?
While we'd be sad if you did (💔 <-- our broken heart), you can definitely cancel your subscription anytime right from within your own account - you don't have to contact anyone!
You can cancel prior to your trial ending or prior to your subscription renewing and you will not be charged again, but you'll continue to have access until the end of your billing cycle. 🙌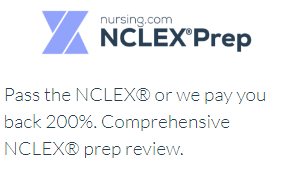 Are there any cancellation fees?
Ewh no! There are NO cancellation fees - those are gross! 🤢

Our goal is to help you save time, improve your grades, pass the NCLEX, and be a GREAT nurse.
Once you've achieved your goals, you may be ready to say goodbye to NURSING.com, and that's okay! That means we did our job well! ❤
---
Help Us Improve